In our previous blog, we left by talking about the three major channels where Remarketing is used. We talked about Twitter, Facebook, and Google Adwords.
And, then we talked about the two categories of audiences.
Those were the ones who have already been to your site, and the ones who are interested in the category of product (you are selling) and are already visiting your competitor's site, but not yours.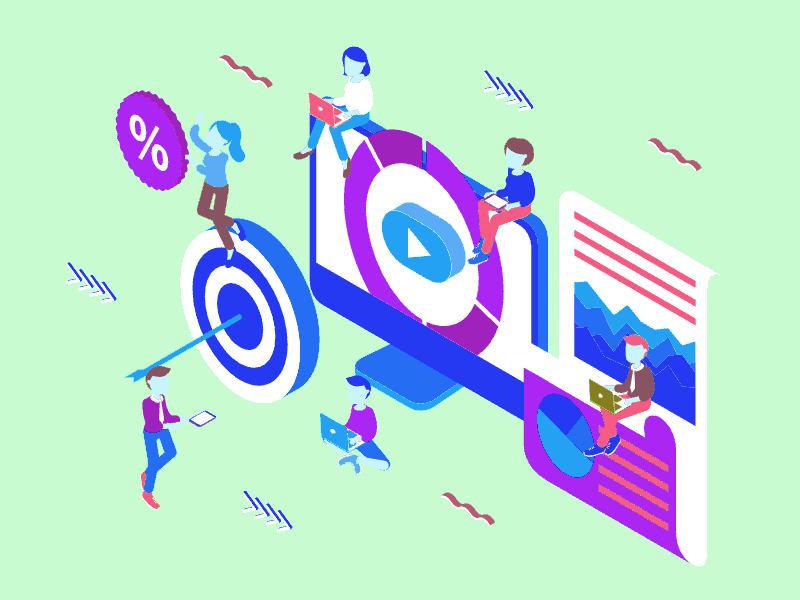 We'll be beginning with the traditional retargeting approach. This is associated with the audiences who have already been to your site.
After you have embedded that code on your website, it's quite easy to target those audiences who have already visited your website. For instance, it can be done through banner ads displayed on other pages.
You can easily set them up on various platforms like Facebook, Twitter, and Google.
Now you have to focus on targeting that lot of customers who are visiting your competitor's site. The simplest way to do that is through social media.
Let for example you are some X brand in women's' clothing category trying to advertise your product on Facebook and you want to convert the followers of Y brand in the same category, to your brand. You'll then have to set the audience to "target everyone" who are following all of their brands.
How Remarketing/Retargeting can help Convert More Traffic?
If you are not aware of these two powerful strategies definitely you are going to miss on 98% of your valued customers.
Remarketing is also sometimes known as Behavioral retargeting and it helps by bringing back those customers who have left your site.
Crazy High ROI
You'll get to see 30 to 50% improvement in conversion.
Retargeting is specially considered effective because then you are going to spend on those who have already been introduced to your site. And, the risk involved here is minimal.
Remarketing helps by making your product way more trustworthy. And, that is the reason why that Retargeting gives way higher ROI than other forms of marketing.
The CTS's for most Retargeting campaigns are usually around .2%, which is almost double of CTR's obtained from standard display advertising (between .05 to 0.1%)
Upon the practical implementation of the Retargeting, you'll get to see the tremendous difference between the conversion rate. If it goes up till 2 to 5% for display inventory and 30-50% on retargeted traffic.
Listing your Potential Customers
One of the most important thing that you'll have to set your feet when you are thinking of setting a retargeting campaign is choosing the paid traffic source that has to be used for retargeting.
Google Ads, Facebook Ads & Twitter are the most common ones.
If you are planning to set retargeting campaigns on all of these platforms than the most important thing would be to listing your potential customers beforehand. This will make sure when you are starting a retargeting campaign you will having the required data with you.
Google Ads Remarketing
If you have not taken advantage of Remarketing, while you are already running Google Ad campaigns, you definitely are losing out on a huge part of revenue.
You'll be able to show ads via Google Display Network and can create ads in videos, text, and images, the time you have added the remarketing code to your website
And, if you are not set up these Remarketing campaigns correctly, it can cost you extraordinarily higher.
You can avoid this and keep the cost low by making use of Google remarketing campaign along with frequency capping, contextual targeting, and conversion filtering.
The more is your campaign targeted, the relevantly your ads will be designed. It will come up with a high-quality score thereby decreasing your CPM or CPC.
Facebook Remarketing
There are around 1.74 Billion Facebook users.
This shows that you can find your audiences on Facebook.
Facebook retargeting will help by creating campaigns that will target these audiences based on the actions, that they have been taking in the past.
Through Facebook, you can create in-feed ads, sidebar ads, both on desktops and on mobiles.
Frequency Caps are Important
Your retargeting campaigns are going to be shown to the same audience a number of times and that quite obvious.
This happens because your retargeting ads are being shown on every other site that you are visiting.
Take for example, if you are visiting a site that is on PPC, and then suddenly you switched to a site about gifting, you will get to see the same ad. This happens because you are then on the retargeting list.
But, this can have a negative impact, if you are being shown an ad a multiple time. It may result into changing your prospect for a brand negatively.
So, it's very important that you are not forgetting to set frequency caps on your campaigns. It's usually good to set a frequency cap of 2-3 impressions every 24 hours. Or you may also have a list of audiences that has to be targeted not more a set time frame.
Setting Timer before your pixel
It's important to know here that not everyone who is visiting your site is a valued customer. That way you are not going to enhance your Retargeting ROI.
As an instance, those who are spending more than 5 minutes on your website are much more interested than those who are spending a few seconds. But, you have both of them to the same list while running the remarketing campaign.
Don't worry! You can embed a little jQuery and put those retargeting pixels on a timer. This will make sure that it's not firing up unless someone has spent a set amount of time. And, you'll be sure that you spending your valuable money and time only on those valued set of customers.
Conclusion
I'm sure you were not this confidence about retargeting and remarketing before reading this piece of content. It's surprising to discover this much of advantage hidden in these tiny concepts!